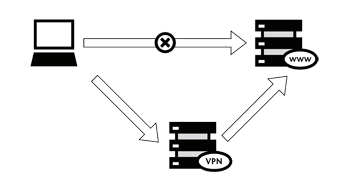 It is possible to circumvent the Great Firewall by using a
VPN (Virtual Private Network)
. For most expats, a VPN is a must-have commodity. While it also gives you access to blocked sites, using a VPN also returns
purposefully-crippled Google services to normal performance
.
A VPN works by re-routing your connection through a server located in another country; therefore the site you query believes you to be in that country rather than China. Your query is then returned - again, via the remote connection - to your computer. So long as your connection to the VPN server is stable, this bypasses the GFW and returns the site as if you were browsing from the country in which the server is based.
There are free VPNs (such as Freegate), as well as paid ones. While free solutions are helpful, generally you get better performance and reliability from paid options.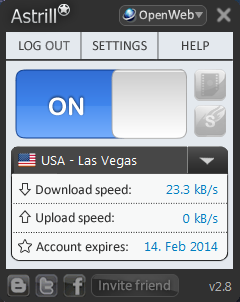 Generally speaking, free VPNs allow you to access text-based sites like Facebook and Twitter, but are generally too slow and unreliable to stream video from sites like
YouTube
,
LiveLeak
,
Vimeo
, etc.. Paid VPNs do a much better job of giving you something closer to what the internet should be, and are on the whole far more reliable.
Popular VPN service Astrill has been suffering from major problems since around the start of 2014. StrongVPN and ExpressVPN are said to work well.
Community content is available under
CC-BY-SA
unless otherwise noted.